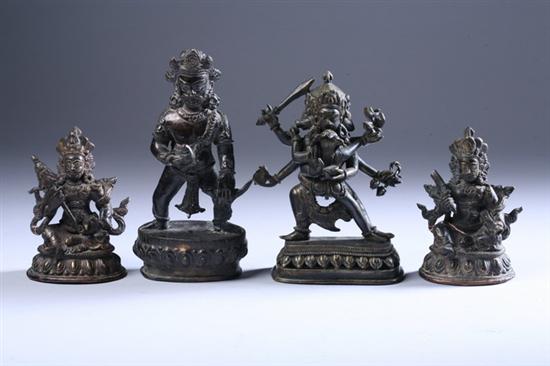 Sale 44 Lot 188
THREE TIBETAN BRONZE FIGURES OF BODHISATTVA. One standing on lotus throne with his hands holding attributes; other two seated on lotus thrones in lalitasana with their hands holding attributes; together with figure of three-faced diety coupled with his consort in yab-yum (4) - Largest: 7 in. high.
Estimate $400-500

PROVENANCE: A Virginia estate

Each piece has small wear and rubbing throughout due to age;
The second one to the left (the tallest as shown in the picture) has a tiny scratch at the back.

Sold for $60


© Sloans & Kenyon. Images, descriptions and condition reports used on this site are original copyright material and are not to be reproduced without permission. For further information telephone Bethesda (301) 634-2330