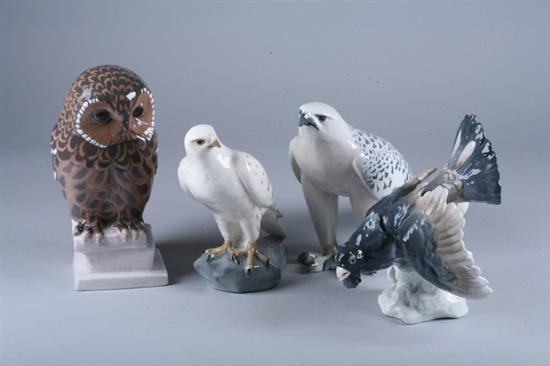 Sale 44 Lot 273
TWO DANISH PORCELAIN BIRDS. Including a Royal Copemhagen falcon and a Bing & Grondahl owl. Together with a Continental porcelain falcon and bird in fighting stance - 10 1/4 in. high, largest.
Estimate $300-500

Fighting bird: tiny chip to tip of top beak.
Owl: In excellent condition.
White falcon: chip to tip of one tail feather, possible chip to tip of beak.
RC falcon: In excellent condition.
Sold for $300


© Sloans & Kenyon. Images, descriptions and condition reports used on this site are original copyright material and are not to be reproduced without permission. For further information telephone Bethesda (301) 634-2330