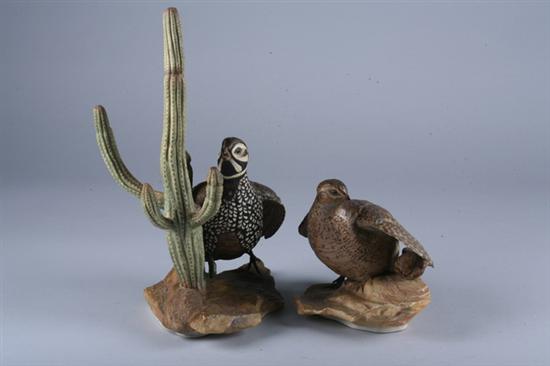 Sale 44 Lot 284
PAIR BOEHM PORCELAIN FIGURES OF MEARNS' QUAILS, Stamped underside, No. 467, limited edition. Male and female figures - 7 1/4 in. to 15 in. high.
Estimate $400-600

Female: In excellent condition.

Male: Chip to tip of one back talon. There is a tiny anomaly (chip?) to the tip of one cactus arm.
Sold for $200


© Sloans & Kenyon. Images, descriptions and condition reports used on this site are original copyright material and are not to be reproduced without permission. For further information telephone Bethesda (301) 634-2330