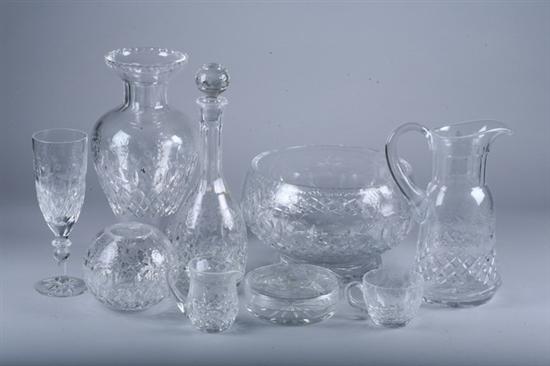 Sale 44 Lot 325
133-PIECE YUGOSLAVIAN CRYSTAL STEMWARE SERVICE AND ACCESSORIES. Including: ten red wine, ten white wine, ten water goblets, nine water glasses, ten champagne flutes, nine iced tea goblets, eight iced tea glasses, six cordials, nine brandy snifters, six champagne coupes, seven old fashion, punchbowl with twelve cups, twelve napkin rings, compote, dinner bell, pedestal fruit bowl, covered jar, creamer and sugar, covered bonbon dish, pitcher, votive, vase and four assorted decanters - 9 1/2 in. high, iced tea goblets.
Estimate $600-900

The sticky label does not say Rogaska but simply has an R on it.

Two water glasses each have a chip on the rim, three punch cups have a chip on the rim, the dinner bell does not have a clapper, two decanters do not have stoppers.
Sold for $1,350


© Sloans & Kenyon. Images, descriptions and condition reports used on this site are original copyright material and are not to be reproduced without permission. For further information telephone Bethesda (301) 634-2330