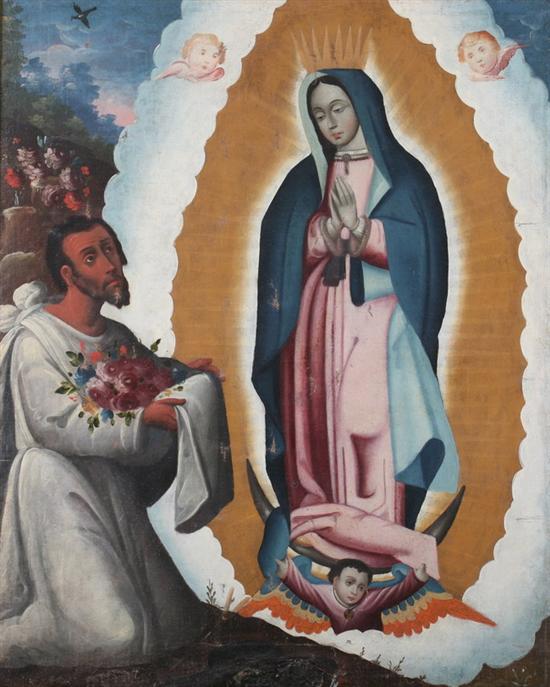 Sale 44 Lot 1306
MEXICAN SCHOOL (18th century). THE VIRGIN OF GUADALUPE APPEARING TO JUAN DIEGO, oil on canvas - Framed, 48 in. x 38 1/2 in.

PROVENANCE: Estate of Psychic Jeane Dixon, Washington, DC

Estimate $6,000-8,000

Not lined, but canvas is reinforced at edges. Few small patches on reverse in center. Areas of surface abrasion/pigment loss in clouds, in Virgin's blue and mauve robes and hands, in beard and robe of kneeling figure at left, in cherubs and in background. UV: Scattered tiny dots inpainting throughout work.
Sold for $1,500


© Sloans & Kenyon. Images, descriptions and condition reports used on this site are original copyright material and are not to be reproduced without permission. For further information telephone Bethesda (301) 634-2330