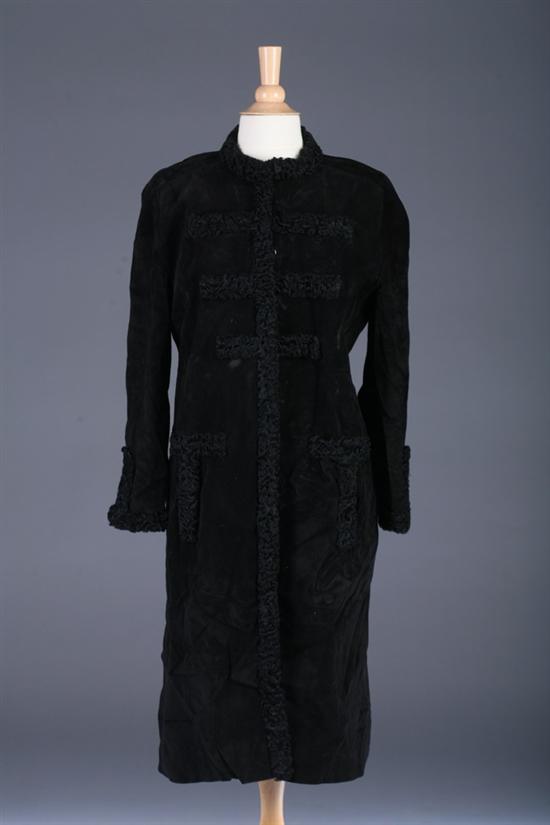 Sale 44 Lot 1324
CHANEL BOUTIQUE BLACK SUEDE AND PERSIAN LAMB COAT, Amen Wardy, Made in France label. Calf-length, black satin lining

PROVENANCE: Estate of Psychic Jeane Dixon, Washington, DC

Estimate $300-400

In overall good condition. One button is missing. There are creases throughout. There are some areas with minor discolorations normal for suede. Stain and odor free.

This is a small size probably around a 4 or 6.
Sold for $375


© Sloans & Kenyon. Images, descriptions and condition reports used on this site are original copyright material and are not to be reproduced without permission. For further information telephone Bethesda (301) 634-2330